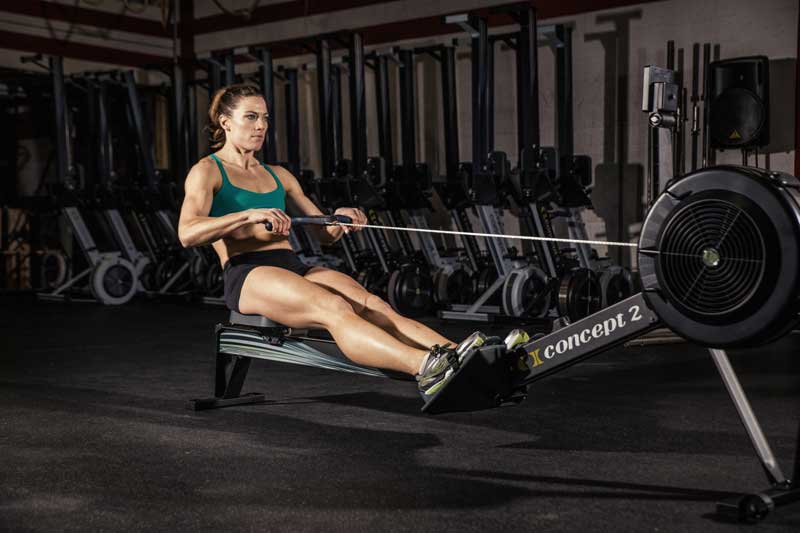 BENEFITS OF ROWING
Long-recognized by serious athletes as one of the most effective forms of full-body exercise, rowing offers: low impact exercise, low risk of injury, high caloric burn, increased core and overall body strength, cardio conditioning, weight loss, increased mental clarity, focus, movement consciousness, scalability, and progress tracking.
INDOOR ROWING TECHNIQUE TRAINING
Learn proper rowing technique on the ergometer.  During this training session, you will learn correct rowing mechanics, body position, ergometer settings, how to maximize your stroke and strategize for workouts.  Video of your rowing is taken though out the session to be analyzed and later emailed to you.
Private 1 Hr. Technique Session
Group Clinics (15 people max)
Group Session (3 Hours)
​
ROWING BOOT CAMP
A highly effective alternative or a complement to your Spinning, Bootcamps, and CrossFit workouts.
A low-impact, efficient, full-body, group workout that combines rowing circuits on the Concept 2 Indoor Rower, interspersed with a variety of body weight and weighted exercise intervals on the floor, all set to high-energy music.
Suitable for any level, you can expect an energetic, fast-paced, and challenging class in a safe and inspiring environment.
Ready to get fit with Maria?