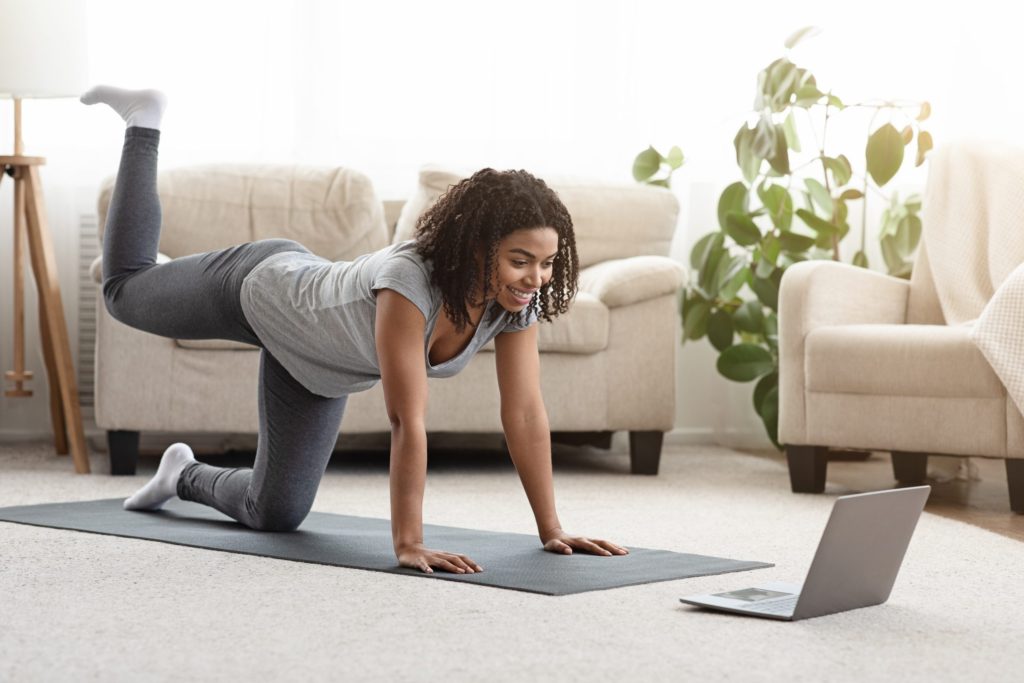 What is Virtual Training?
Virtual training is exactly as it sounds, a personal training experience delivered to you virtually. Through the use of a computer and/or tablet and Video Chat, FaceTime or Zoom, you receive the same personal training experience as you would in a gym except at your preferred location. Virtual Training is ideal for those who are not comfortable with in-person training due to COVID-19, travelling, or want to supplement in-person training with virtual.
Similar to personal training, Maria will do an initial intake session to better understand your goals, and then create a systematic and thoughtful fitness program that will challenge you and ensure you achieve results. Your sessions together will be constantly varied so that you have fun, stay engaged and continue to see fitness gains. In addition, she will work with the equipment you have on hand – even if it's just body weight.
Similar to in person training, you will have the ability to ask questions, receive feedback and coaching, as well as stay motivated along the way.