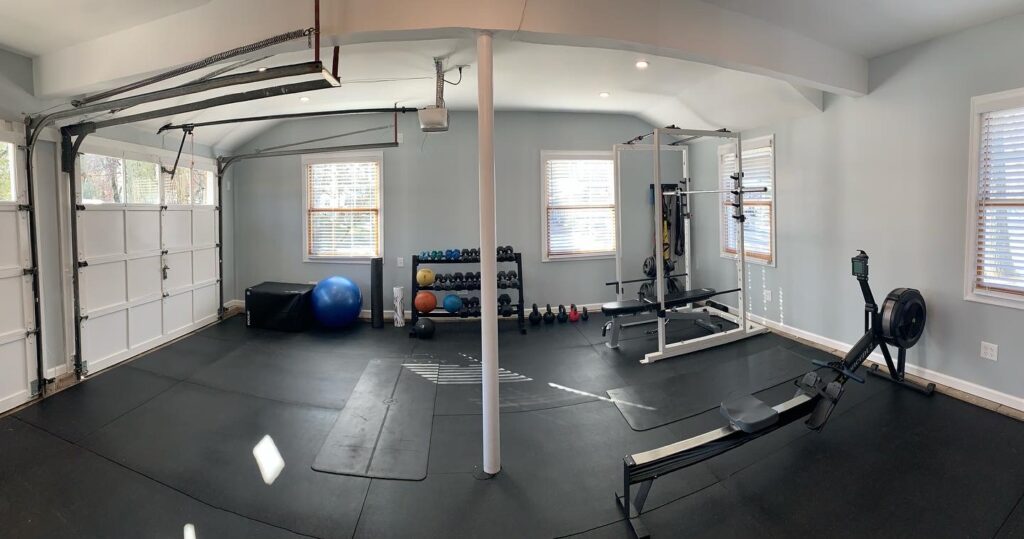 Come train at Maria The Trainer's Studio in Severna Park, MD. After doing an initial intake session to better understand your goals, she will create a systematic and thoughtful fitness program that both challenges you and ensures you achieve results. Your sessions together are constantly varied so that you have fun, stay engaged and continue to see fitness gains. Her specialties include rowing, strength training, Olympic lifting, functional training, mobility, metabolic conditioning, and sports performance, enhanced speed and agility, as well as weight gain, loss or maintenance goals.
Workouts may include:
Resistance training: including free weights, resistance bands, medicine balls, and manual resistance work.
Circuit training: involving resistance training and cardiovascular training combined
Interval training: involves a series of low- to high-intensity workouts interspersed with rest or relief periods.
Cardiovascular training: focusing on building your heart and lungs efficiency.
Core training: emphasizes working on all aspects of the core
Balance, stretching and flexibility.
Maria specializes working with athletes of all abilities, the 50+ year old crowd, pre/post natal moms, kids of all ages, the every day person looking to lose fat, gain muscle and have a better quality of life.