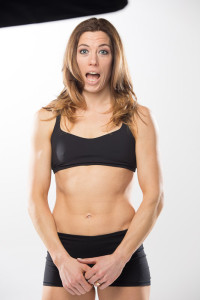 I've been telling myself that I really need to sit down and write but as I can be the queen of procrastination it's taken a good month to write this very first sentence. Any time you do anything you have to be prepped and ready right? It's like getting ready to cook. You need to have all the ingredients, pots, pans and utensils ready. So without futher ado laptop, check! Comfy seat, check! Glass of water with a wedge of lemon, oh…hold on… okay, good to go, check. Now let's get the tunes going and…. quit stalling you say, get to the content. What the F! am I going to write about in this blog? Why the hell should you be spending your precious time reading this? Well, where shall I start, so many options: Health, Fitness, and Nutrition. Yes of course, I am a trainer and coach after all. It will involve all three of those in some odd and entertaining way. What else? Basketball, rowing, CrossFit maybe a little bit about that semester I took horseback riding in college or the mountain biking rides where I feared for my life. I will talk about my experiences with the Zone Diet, the Neera Master Cleanse and loosing 16lbs in 8 days, the Paleo Diet and simply eating "clean". What does that even mean? Eating clean. What's wonderful about blogging is that I can write whatever I please and you can read it or not and I won't be offended. So I'm just going to rattle off a few more topics that I may write about that way you'll know now whether this is something you will ever be interested in reading or whether you should avoid this grammatically mangled blog like the plague.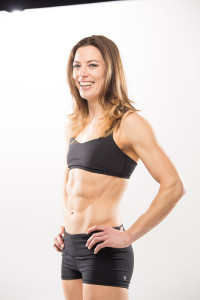 What Maria The Trainer is going to blab about?
• My family (I'm one of 8 kids, there's a lot to write about there).
• My Wife (GASP! I'm married to a woman! Yes, she's a total badass AND gorgeous!).
• Why I chose to become a Beachbody Coach.
• How having an active life partner, husband, wife, whatever is THE BEST and will keep you alive longer.
• My love affair with pushing my body to its physical limits
• My "tapeworm".
• What I eat, what I don't eat and why?
• My go to healthy meals. My cheat meals.
• What do my workouts look like?
• How do I stay motivated to workout?
• How my mom dying of cancer has affected my life.
• How I being a healthy and active mom and my plans on how to do it.
• How I plan on raising healthy and active kids.
• What are my goals in life?
• How do you set goals and why?
• My time as a basketball player, rower, CrossFit athlete.
• My time as a collegiate rowing coach.
• My time in Australia coaching, eating chocolate and drinking beer and coffee.
• What I love about being a trainer, what I "hate" about being a trainer.
• What clients and athletes inspire me.
• What do my vacations look like?
• How having spirituality in my life helps my health and happiness.
• How growing up Catholic, family mass, family meals and having a chapel in my home shaped who I am today.
• What supplements do I take? No, not steroids…geeze.
• Childhood obesity, GMO's, chemicals in our food and all that other crazy sh#$ we really shouldn't have to worry about but need to.
Alright, I have to go pee now so I guess it's time for this first post to end. Stay tuned to find out what I had dinner for tonight because I know that's what you're wondering now. I'm thinking about zucchini noodles and shrimp.
and I'm out…