I come to you at your convenience for In-Home Personal Training in a truly a customized approach to meeting your needs as an individual.
I offer one on one and small group training services. Contact me below and let me know what you're looking for.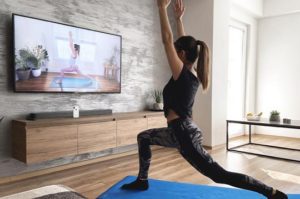 Virtual training is simple! All you need is a computer of some sort (PC or Mac, desktop or laptop, even an iPad will do it!), an internet connection, and FaceTime or a Zoom account. Next you need some space to workout.  It doesn't have to be a lot of space, it can be indoors or outdoors.  If you have exercise equipment, great!  If not, no worries, you body weight can be challenging enough even for the most fit individuals.